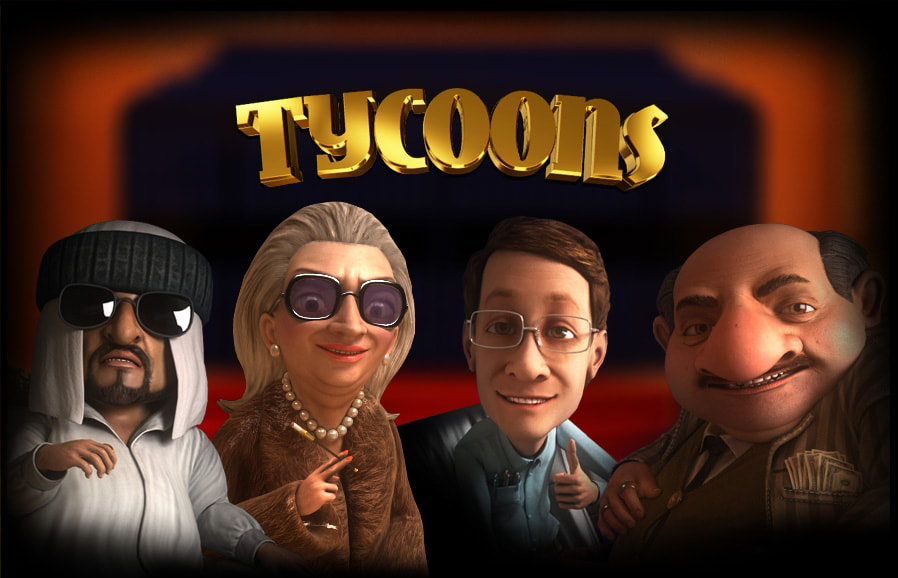 They are the richest people in the world. They are snapping up football teams and hanging out with celebrities. And they always play for infinitely high stakes. The winner takes everything!
offers you to get into the world of wealth and luxury with Tycoons. This slot will not only let you feel rich. It will give you a chance to become richer.
Do you want to not more? Choose a number of paylines from 1 to 30, place your bet and start playing. Fortune will favour you! When 3 or more banker symbols appear on the reels, you will get a bonus round. Predict which of the Tycoons will win the hand and get your win. Undoubtedly, the game does not go without free spins. You'll be glad to hear that during the free spins either reel 2, 3 or 4 will become a wild reel. That really increases your chances to win! But there is something more. The game has lots of interesting features. And the best one is an opportunity to win an incredible progressive Jackpot.
Become one of the richest people in the world with the video slot game Tycoons!